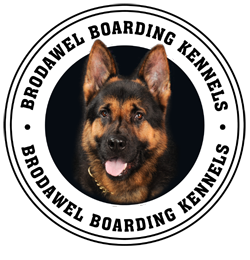 WELCOME
A Family Run Kennels
Providing safe, happy, & healthy care for your furry friends!

Whether you're going abroad or away for the weekend, your pet is safe at Brodawel Boarding Kennels. Located in a quiet rural location between Bridgend and Port Talbot, Our 4 acre plot ensures that your dog has plenty of space to exercise, play and relax during their stay here.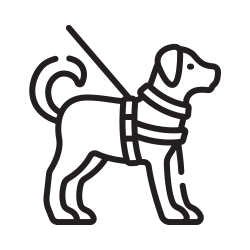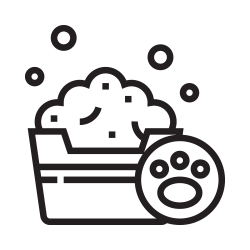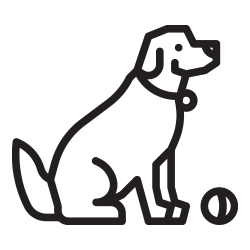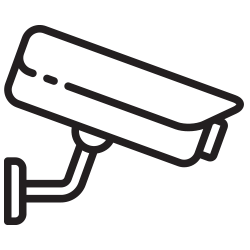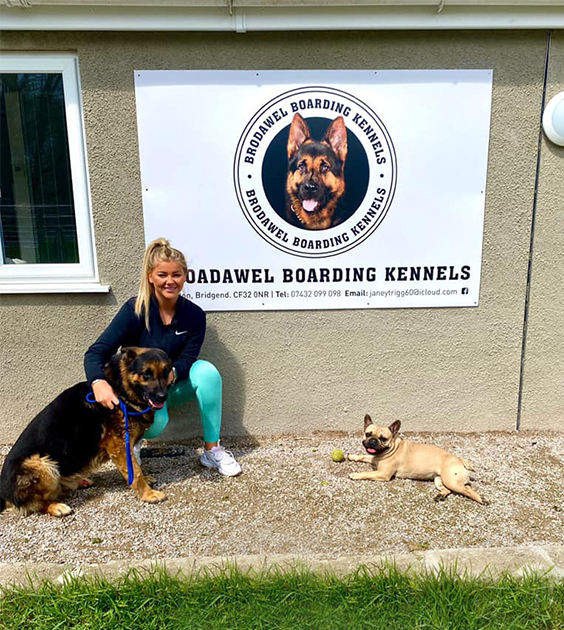 Are you planning a holiday but worried about where your pet is going to stay? Don't worry. At Brodawel Boarding Kennels, we provide the perfect facilities for your dog!
We aim to provide the next best thing to being at home for your dog. We want your dog's stay with us to be a happy experience and work very hard to make it so. We have a very hands on approach and love to interact with your dogs as much as we can while they are here. Cuddles are mandatory!
Here at Brodawel we treat our boarding dogs like our own. They have heated interior rooms with raised beds and tv. Classical music played at night. Exterior covered kennels to relieve boredom, with access onto a grass paddock for ball games
Services
We understand how hard it is to leave your pet at home while you're away, which is why we pride ourselves on offering the very best experience and services for your dog!
DOGGY DAY CARE
With our doggy day care service your best friend can be collected in the morning and entertained for the day. He is returned to you happy, relaxed and exercised ready for a quiet evening at home!
OVERNIGHT BOARDING
Whether you have an overseas holiday booked or a family function like a wedding or funeral, we can offer home from home dog boarding for duration from one night to two weeks or more.
WASH N DRY
We offer a 'Wash n Dry' service for your dogs, so they are washed and blow dried at the end of their visit ready to return home, cleaning and furry fresh! We now also offer this to non-boarders!

'Well 1st time Ronnie & Reggie have been put into kennels we were worried but there was no need to be they were looked after as if they were their own and can not ask for more than that Sharon and I would like to thank all the staff for looking after them so well we will definitely be back knowing they will be looked after so well!'
HUW BIRDSEY

'I was very apprehensive about putting Sybil in kennels. She's a strange little beast! I took the plunge and headed to London for a few days. The daily updates I got, showed me how understanding they were of her needs and how happy she was in their care. It made my stay so relaxing know she was so well looked after. I highly recommend Brodawel Kennels.'
SHARRON DIXON

'Our 3 dogs were into the kennels and I have to say that Wayne and Jayney were fantastic and the dogs didn't want to come home - I couldn't recommend them highly enough and we have booked again already as it's great to know our dogs are so well cared for!'
MICHAEL RENNISON